ANOA – Albanian National Orphans Association
Since graduating from Central European University in Gender Studies, relevant job experiences include teaching Academic Writing and Critical Thinking in university level. Alongside teaching working in CARDS-VET project "Support in Vocational Education and Training Reform in Albania " , has enriched knowledge on the whole system of education, including provision, financing, management and the process of curricula design in VET. Responsibility of the project to develop the Albanian Qualification Framework offered a comprehensive understanding of the whole system in Albania and developments in the field of European Qualifications Framework.
Work with youth policies, strategies and implementation was carried out both as a civil servant and as civil society activist. The energy, talents and potential young people have both motivated but also established a long-standing belief that education solely is deficient in offering comprehensive support for the future workforce and citizens in a country. Working as an advisor to the Minister of Social Affairs , gave the opportunity to make knowledge available and valued.
Work with women in decision-making was a natural path to follow on the studies that has helped to expand the network and observe firsthand the power games in local and central decision making, when gender is determinant in assigning certain positions.
I strongly believe that disfavored individuals should not be left alone in solving their problems, but a well-structured system, with a participatory approach should provide a safe net for everyone. Inclusion4Schools, offers a real solution to reversing segregation in education, to inclusion for everyone. That is why I find this challenging project a perfect fit to my approach.
---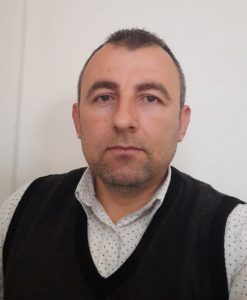 Albert Graduated from the university of Tirana Faculty of History and Philology, with a master of science in Archives and Records Management.
His career involves work as a secretary on ministry of foreign affairs, (Embassy of Albania in Malaysia) where he received abundant experience in understanding the local culture and habits and work in an international environment.
Following with the start up on online education, www.albanianeducation.com since 2017, which is related to the personal skills In ICT and interest to combine this interest with education development and innovation in the field of education. Albanian Education is an online education platform that serves the education system in Albania, through digitalization of the school materials.
Contributing on National Association of Orphans of Albania (ANOA) as the Secretary since 2019. Came from his belief that helping the disadvantages groups should be the priority for better Social environment.
Inclusion4Schools combines the philosophy of  integration of disadvantaged children in education  through innovative mechanisms and initiatives. Working with an international team of professionals provides for multifaceted experiences and approaches to address the problem. For all od these reasons I find this project a very interesting challenge I like to take on with great pleasure.
---
Ahmet Gjinishi is the Finance Officer for Albania. He is an experienced owner with a demonstrated history of working in the financial services industry. Skilled in Business Planning, Analytical Skills, Market Research, Risk Management, and Corporate Finance. Strong entrepreneurship professional with Bachelor of Applied Science BASc in Economics and Master of Arts (MA) focused in MBA from UNIVERSITY OF BUSINESS & INTERNATIONAL STUDIES GENEVA SWISS.
While being a contributor of the Albanian National Orphans Association for a long time, I find this project refreshing in terms of offering an international perspective and collaboration standard to our organization.
It also offers a new mechanism for supporting school integration of the most vulnerable groups of the Albanian society at large.
---
Olgerta graduated from the University of Tirana, Social Sciences Faculty , with a Master of Science in Political Sciences under the title The Politics of South-East Europe.
Her career involves work as an assistant to the Mayor of Borough 10 in Tirana Municipally. Despite administrative work, her everyday contacts with the community provided for a thorough understanding of the local government impact on community development and support.
Following her career in the Regional Employment Directorate of Tirana, Olgerta offered support for the unemployed job seekers and job intermediation, through contacts with both employment clients and providers. This complex task gave the opportunity to observe the dynamics of a fast-developing labor market and the requirement for upgraded skills to match these demands.
Olgerta defended her diploma with the title "Identity of the Roma minority in Albania". She believes that integration is possible while preserving the uniqueness of each culture. This project appeals to her early interest in   providing mechanisms to identify and promote inclusion in education and society for disadvantaged  groups.
---